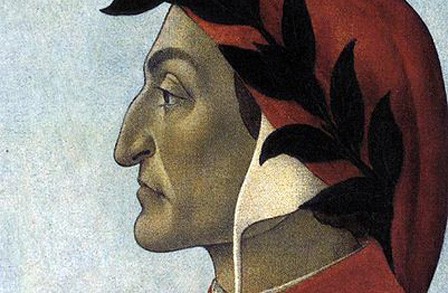 VCCA Premiere: 4 June 2017
About the Composition
Commissioned for the Virginia Center for the Creative Arts Salon, the Dante Fragments for soprano, violin, and piano are dedicated to Sheila and Craig Pleasants, longtime staff members of the famed artist retreat. The Dante Alleghieri Society of Virginia and Lynchburg Friends of VCCA together present soprano Adelaide Muir Trombetta and Domenico Luca Trombetta, violin and viola in the world premiere of Hagen's Dante settings as part of a wine, dinner and tribute to Italian music.
The seven minute work consists of three movements, all of which set words drawn from the master's Divine Comedy. The first sets the words "Remember tonight, for it is the start of everything." The second sets "There is no greater sorrow / Than to be mindful of the happy time / In misery." The final song treats the words, "Love insists that the loved love back."
About the VCCA
One of the leading artists communities in the world with locations in Amherst, Virginia and Auvillar, France, the Virginia Center for the Creative Arts (VCCA) has as its mission advancing the arts by providing creative space in which our best national and international writers, visual artists and composers produce their finest creative work.
Each year, VCCA hosts over 500 artists at Mt. San Angelo in central Virginia and at the Moulin à Nef in France. The artists who come to VCCA are serious professionals, selected by a peer review jury on the basis of the important or innovative work they are doing in their respective fields.
For more information, click here.
About Adelaide Muir Trombetta
A recent graduate of Yale's prestigious Opera Program, Soprano Adelaide Muir Trombetta is rapidly gaining recognition as a talented singer. The Roanoke Times noted "her sweet purity of tone and a cleanness and accuracy to her vocal ornamentation that was a delight to hear" and The New York Times called her "sensitive and affecting" during her performance as a National Finalist of the renowned Metropolitan Opera National Counsel Auditions. During her time at Yale University she performed leading concert and stage roles, including Musetta in La Boheme, Euridice in Orpheus in the Underworld, Pamina in Die Zauberflöte, and Rosalinde in Die Fledermaus.
Adelaide has enjoyed repeated seasons with L'Orchestra Giuseppe Verdi of Milan, Italy performing leading roles of Hanna Glawari (The Merry Widow), Euridice (Orpheus in the Underworld), Ana (The Seven Deadly Sins by Kurt Weil), Lilli Vanessi "Katharina" (Kiss me Kate), and Rosalinde (Die Fledermaus). Other European engagements include performances with Das Verein Opera, Zurich as well as the opening event for the annual fashion show "Gala Catania, Talenti & Dintorni" of 2009 in Catania, Italy. Further solo credits include Orff's Carmina Burana, Pergolesi's Stabat Mater, Beethoven's Choral Fantasy, Symphonie No. 9., Poulenc's Gloria, Handel's Messiah, Haydn's The Creation, Dvorak's Te Deum, and Mendelssohn's Psalm 42.
She continues to gain recognition in performances and competitions both locally and abroad having been featured on NBC's Good Morning America and in Classical Singer Magazine and Opera News. In September 2011 she was invited to present a solo recital at The University of Utah and appear as the soprano soloist for the Messiah and as the featured soloist for the Holiday Pops Concert with the Roanoke Symphony. She regularly visits Italy to maintain a modern concept of the Bel Canto style and Italian language for opera. She is an Assistant Professor of Voice at Liberty University and resides with her husband in Lynchburg, VA. Adelaide is a native of Illinois.