SHINING BROW
OPERA IN TWO ACTS AND A PROLOGUE
Music: Daron Hagen | Words: Paul Muldoon
The opera concerns events that occured between 1903 and 1914 during the great American architect Frank Lloyd Wright's life. Wright's determination to leave his wife and children, his relationship with Mamah Cheney, and the subsequent murders and conflagration at Taliesin, are all part of the historical record. The opera takes Wright to the point at which he vows to rebuild Taliesin in Mamah's memory.
The opera was commissioned by the Madison Opera, a division of the Madison Civic Music Association. The composer was officially authorized by the Frank Lloyd Wright Foundation and the Taliesin Fellowship to compose the opera and to have it published.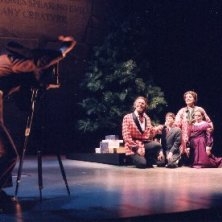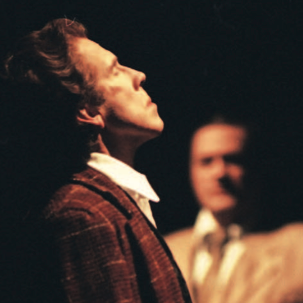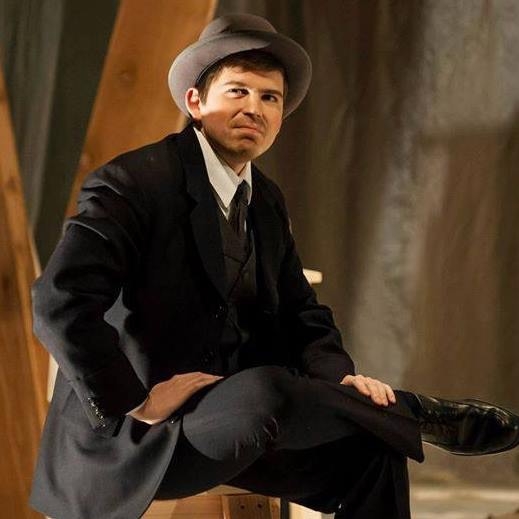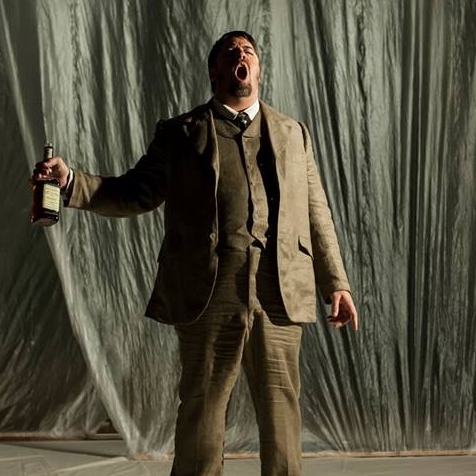 OVERVIEW
Version I: 2 Acts / 120 mins. / Premiere: Madison Opera / Stephen Wadsworth / Rolland Johnson
"Fallingwater" Version II: 1 Act / 60 mins. / Premeire: Opera Theater of Pittsburgh / Jonathan Eaton / Robert Frankenberry
Notable Performances: Buffalo Philharmonic, Chicago Opera Theater, Florida Southern College, Tulsa Opera
Buy the Score
Buy the Libretto
Buy the Recording
Request licensing info & perusal materials
View Production Stills
CAST
major roles
Frank Lloyd Wright (baritone)
Mamah Cheney (soprano)
Louis Sullivan (tenor)
Edwin Cheney (bass-baritone)
Catherine Wright (mezzo-soprano)
supporting roles (drawn from chorus)
Maid / Townswoman (soprano)
Julian Carleton (spoken)
Wife / Townswoman #1 (soprano)
Draftsman / Workman #2 / Reporter #2 (soprano)
Townswoman #2 / Wife (mezzo-soprano)
Reporter #1 / Workman #3 / Workman #5 (tenor)
Waiter / Reporter #3 / Workman #4 (baritone)
Workman #1 / Guest / Photographer / Last Draftsman (bass)
mixed chorus (16+ voices)
ORCHESTRA
Large Version (50 players): 2.2.2.2-2.2.2.1-timp-perc(3)-hp-pft-str
Small Version (31 players): 2.2.2.2.-2.2.2.1-tim-perc(1)-synth-str (3.3.3.3.1 players)
"Fallingwater" Chamber Version (7 players): fl.ob,cl.pft(=synth).vln.vla.vlc
"FALLINGWATER BROW"
By cutting all of the choral and instrumental sections of the opera, it may be performed as a 70-minute chamber opera without chorus requiring only the major roles.
REVIEWS
Opera, John Koopman, 8-93; Wisconsin State Journal, 5-27-93; The New Yorker, Paul Griffiths, 5-17-93; The Village Voice, Leighton Kerner, 5-11-93; Isthmus (WI), Jess Anderson, 4-30-93; The New York Times, James R. Oestreich, 4-28-93; Chicago Tribune, John von Rhein, 4-23-93; Milwaukee Sentinel, Nancy Raabe, 4-23-93; Chicago Sun-Times, Wynne Delacoma, 4-23-93; The Capital Times (WI), Jay Rath, 4-22-93.